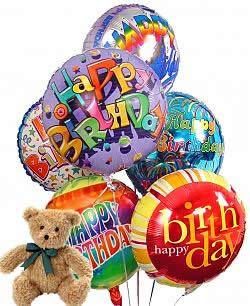 Time just flies,
pinkuda
will be two tomorrow (11th may).The tiny and fragile baby is now a naughty kid breaking the furniture,mobile phones,
cd
player,cups,glasses and
tv
remotes.Doesn't like to get dressed up,always in her slips.Very
allergic
to water,one drop of water on her dress and she removes it as if her dress is fully drenched.
Now granny has come for her birthday,she doesn't know much about birthday.She only knows barney singing
happ
to
ba
and
baluk
(balloon).So my house will be full of balloons for her,she loves to play with balloon,more than that she loves to sit on the balloon and burst it meanwhile closing her ears before the balloons bursts.
Planning to make
biryani
and sweets for her,but name is hers we are going to eat.I wanted to bake cake for her but
varunavi
wants it from the store as she was not sure of my baking skill.
HAPPY BIRTHDAY Beta/Devil/Bangaram/Chinu/Pinkuda.......